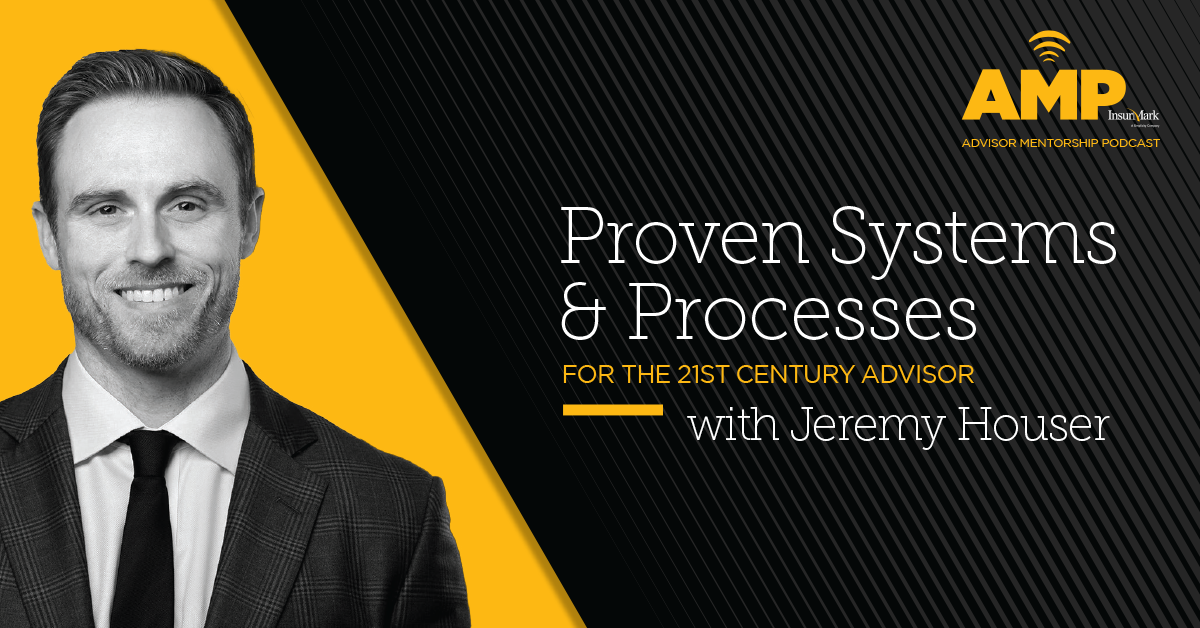 The New Administration Has Arrived with Jeff Maxey (Ep. 46)
The New Administration Has Arrived with Jeff Maxey (Ep. 46)
Good leaders are made, not born. 
In this episode, Jeremy Houser is joined by the new President of InsurMark, Jeff Maxey, to discuss his leadership philosophy, emphasizing the importance of teamwork, removing obstacles, and respecting everyone's role within the organization.
Jeff discusses: 
Connect With Jeff Maxey:
Book Time with Jeremy Houser: 
Connect with Jeremy Houser:
About Our Guest:
Jeff Maxey is truly "on a mission" to work with advisors across the country and assist them in taking their businesses to exciting new levels. In 2023, Jeff was named President of InsurMark after serving as the company's Executive Vice President and General Manager for six years.
A native of Texas, Jeff attended Texas A&M. Jeff and his wife Natalie have one daughter, Camden, and a son, Grayson. In his spare time, Jeff enjoys golf, traveling, and spending time with family and friends.
Podcast: Play in new window | Download | Embed