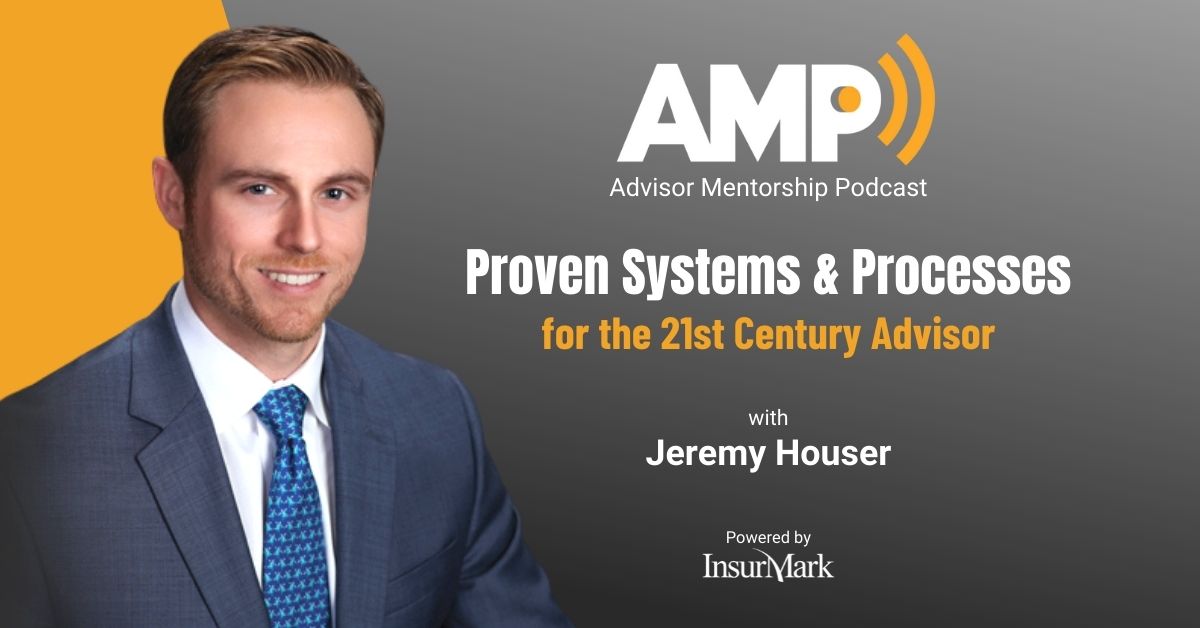 The Value of Processes & Systems To Grow Your Business Virtually with Erich Castillo (Ep. 26)
Effective management and having systems in place are some of the aspects that Jeremy Houser and his advisors value the most in their business setting. 
However, going 100% virtual when it comes to marketing is not for everyone.
In this episode, Jeremy Houser is joined by financial advisor and founder of Cornerstone Wealth Management, Erich Castillo, to unveil this year's wins and losses when it comes to business innovation, consistency, and client connection. Erich and Jeremy also shed light on the benefits of incorporating business-oriented online and digital tools.
Erich discusses: 
Connect with Erich Castillo:
Book time with Jeremy Houser:
Connect with Jeremy Houser:
About Our Guest:
Erich Castillo is the founder of Cornerstone Wealth Management. Originally from San Francisco, he has traveled and lived all around the world, eventually landing in Lexington, Kentucky, while earning a Bachelor's degree in Finance and Education at the University of Kentucky. Erich had the opportunity to work as an athletic trainer for the football, basketball, soccer, women's gymnastics, and men's tennis teams. 
Erich began his professional career in 1997 at American Express Financial Advisors, achieving numerous accolades and awards, which inspired him to found his own business. In 2004, he founded Cornerstone Wealth Management, where he has more flexibility to provide personalized and client-centric service. 
Podcast: Play in new window | Download | Embed