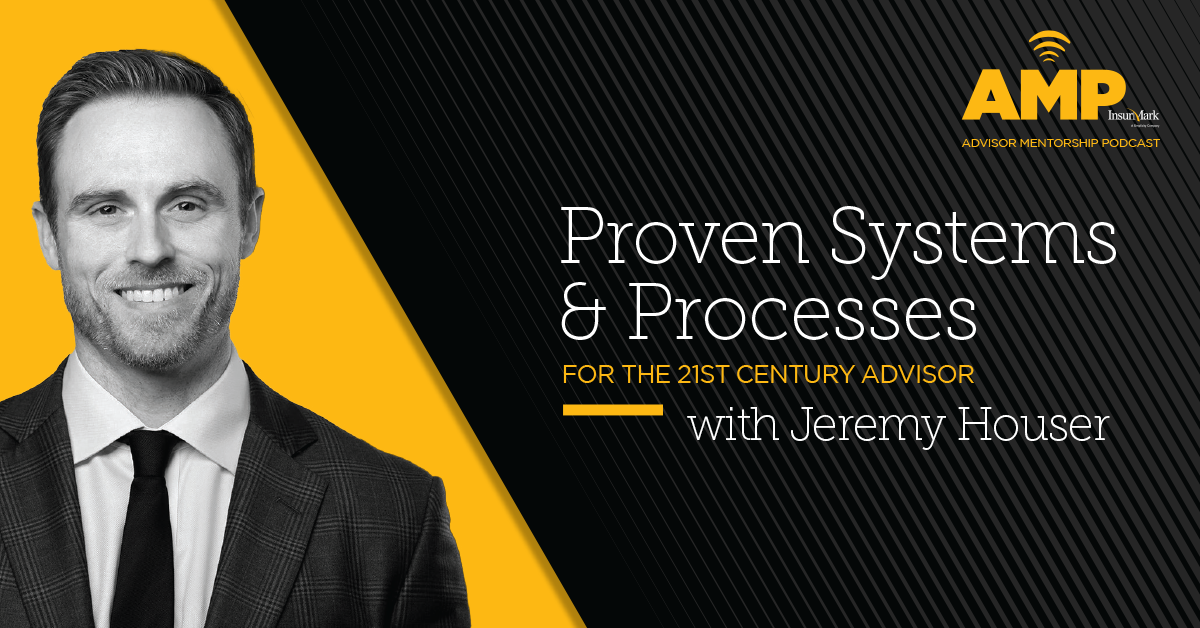 Advisor Mentorship Program: The Evolution of AMP (Ep. 52)
How are AMP advisors thriving in today's market? 
Join us on an impactful journey with Jeremy Houser, Vice President of InsurMark, as he shares some secrets of Advisor Mentorship Program (AMP). Launched in 2018, AMP has united financial advisors across the U.S. into a thriving community. This episode dives into how AMP reshapes advisors from traditional product sellers to forward-thinking entrepreneurs.
Key Points to Spark Your Curiosity:
Resources: 
Book Time with Jeremy Houser: 
Connect with Jeremy Houser:
Podcast: Play in new window | Download | Embed