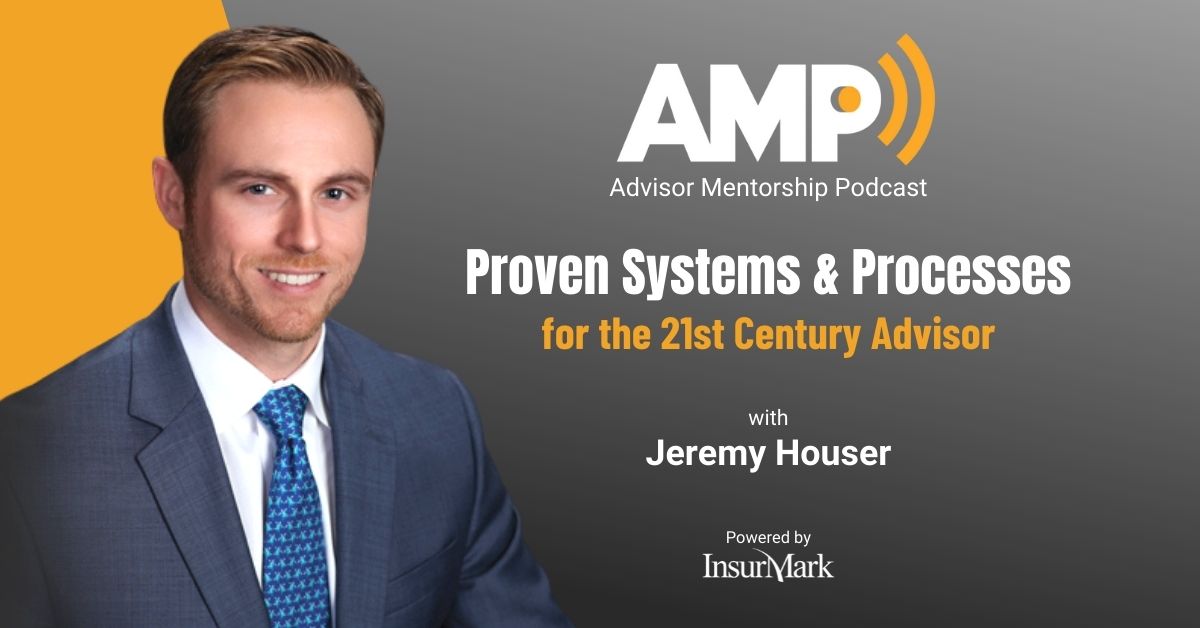 10. Centering your Business Relationships for Longevity with Steve Kerns
Becoming one of the respected insurance marketing advisory companies in the United States does not happen accidentally. Focusing on building relationships is key to success as an advisor and operating a successful organization.
In this episode, Jeremy Houser sits down with Steve Kerns, founder and president of InsurMark. They discuss Steve's journey as an entrepreneur, the challenges of running a successful insurance distribution business, and how InsurMark has been able to stay profitable and continue to grow even during hard times.
Jeremy and Steve discuss: 
How a sandwich business played a critical role in entrepreneurial education which lead to the success of InsurMark

How InsurMark overcomes primary challenges by being rooted client-centered values

How to stay relevant and successful in a saturated market

What to be aware of in 2022 as a financial advisor

And more
Connect With Steve Kerns:
Connect With Jeremy Houser:
About Our Guest:
Steve is a visionary and coach with a keen ability to spot industry and demographic trends. In 1983, he and his wife, Becky, founded InsurMark, which is known for its integrity, innovation, leadership and service. It is now a well-established and well-respected national insurance marketing organization with thousands of advisor-partners in all 50 states. He functions as our chief strategic officer, in addition to his responsibilities as President. Steve is also founding partner of LifeUSA, known today as Allianz, of The Annexus Group, Market Synergy Group, and Collabrix
Podcast: Play in new window | Download | Embed