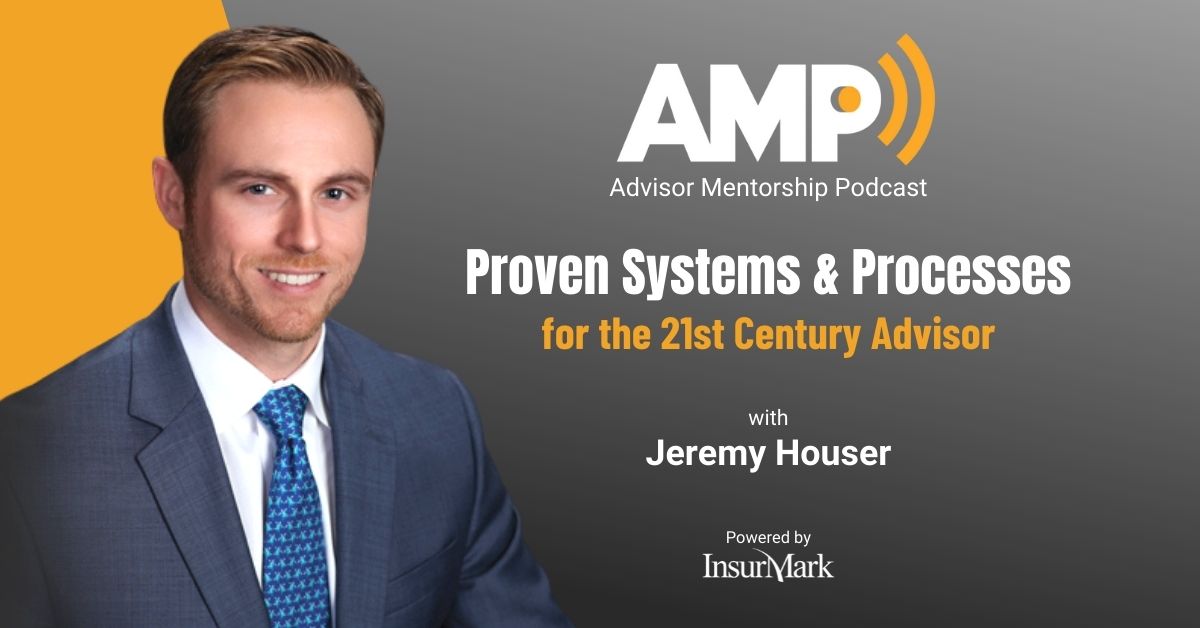 A Fiduciary-Based Approach To Your Client's Wealth Planning Needs with Terry Wheeler (Ep. 36)
In an industry as saturated as the financial one, it is easy to be another sheep in the pack and blend in based on similar services and marketing strategies. 
Thankfully, at InsurMark, the team works with a number of different individuals whose firms are not your typical cookie-cutter business but have unique tools and resources. 
In this episode, Jeremy Houser is joined by Terry Wheeler from WE Alliance Wealth Advisors, Inc. Terry reveals what separates him and his practice from his industry competitors when it comes to wealth planning, including his more traditional approach to client and advisor-facing operations. 
Terry discusses: 
Connect with Terry Wheeler:
Book Time with Jeremy Houser: 
Connect with Jeremy Houser:
About Our Guest:
Terry Wheeler is the founder, managing member, and lead portfolio strategist of WE Alliance Institutional, LLC and WE Alliance Wealth Advisors, Inc. He is an accomplished Portfolio and Wealth Strategist Planner; a Wealth, Estate, and Tax Planning Attorney; a frequent lecturer, and formerly an adjunct tax professor at U.C. Davis. 
Terry began his career in the banking and lending industries, but in 1991 he transitioned his focus to the investment world, beginning with Dean Witter Reynolds. His education includes a Bachelor of Science degree in Financial Planning from San Diego State University and a Juris Doctor Degree in Law from the University of the Pacific McGeorge School of Law. He is also a post-doctorate graduate through the Master's program of the Esperti Peterson institute and a participant in MIT's blockchain and cryptocurrency course offerings.
Podcast: Play in new window | Download | Embed