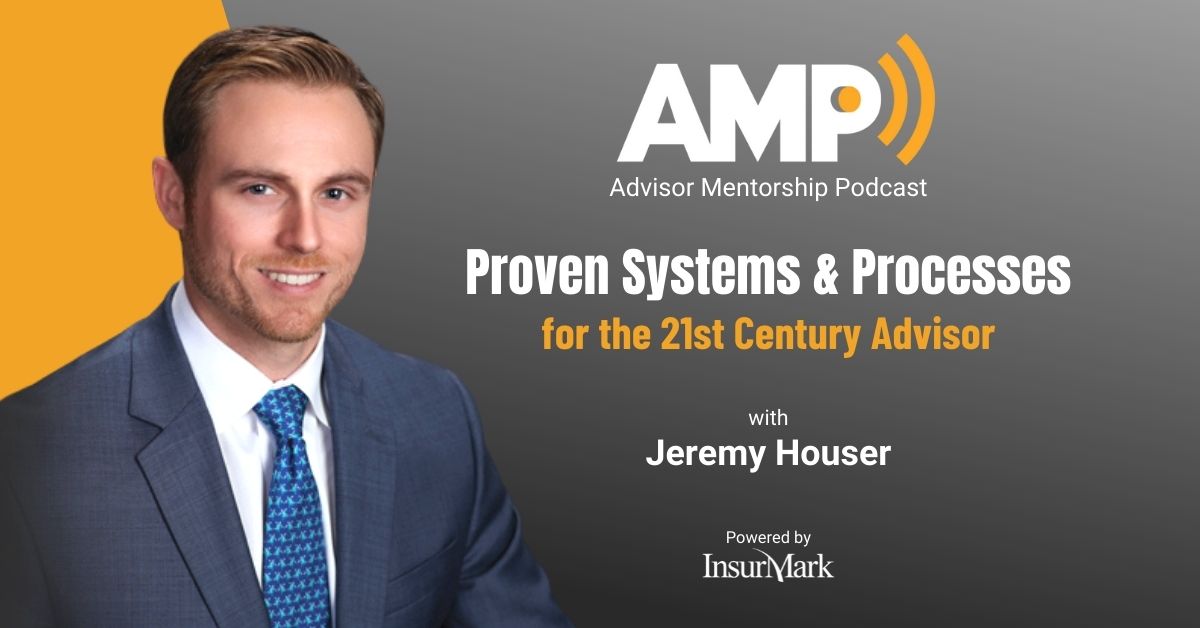 Best Practices For The Fourth Quarter with Roger Smith (Ep. 25)
2022 has been an ever-changing environment for advisors.
Due to the change from the global pandemic to now feeling some sort of normalcy, there have been a lot of changes and adjustments that have had to be made over the past few months. 
In this episode, Jeremy Houser is joined by Roger Smith from Insurmark to unpack his business successes and how he and his team have achieved them through adapting to their clients and upping their customer service and product processes. 
Roger discusses: 
Resources: 
Connect with Roger Smith:
Book time with Jeremy Houser:

Connect with Jeremy Houser:
About Our Guest: 
Roger Smith has been helping families protect and enjoy their retirement for over 30 years. Roger has over 5000 satisfied clients. Roger is blessed to have two daughters, Chesney & Kennedy, along with his granddaughter Camila.
He has served over the last 21 years as a Rotarian, including 2 terms as President. Chamber of Commerce President and Board of Directors. Board member of William Thomas Helton foundation, which helps people with disabilities. Sunday School Teacher at Waynesboro First Baptist Church. Benefactor for Abigail's Plan, an organization dedicated to providing baseball fields and facilities to handicapped children, and Sheltering Tree Ranch, a small private Christian school for Autistic children.
Podcast: Play in new window | Download | Embed