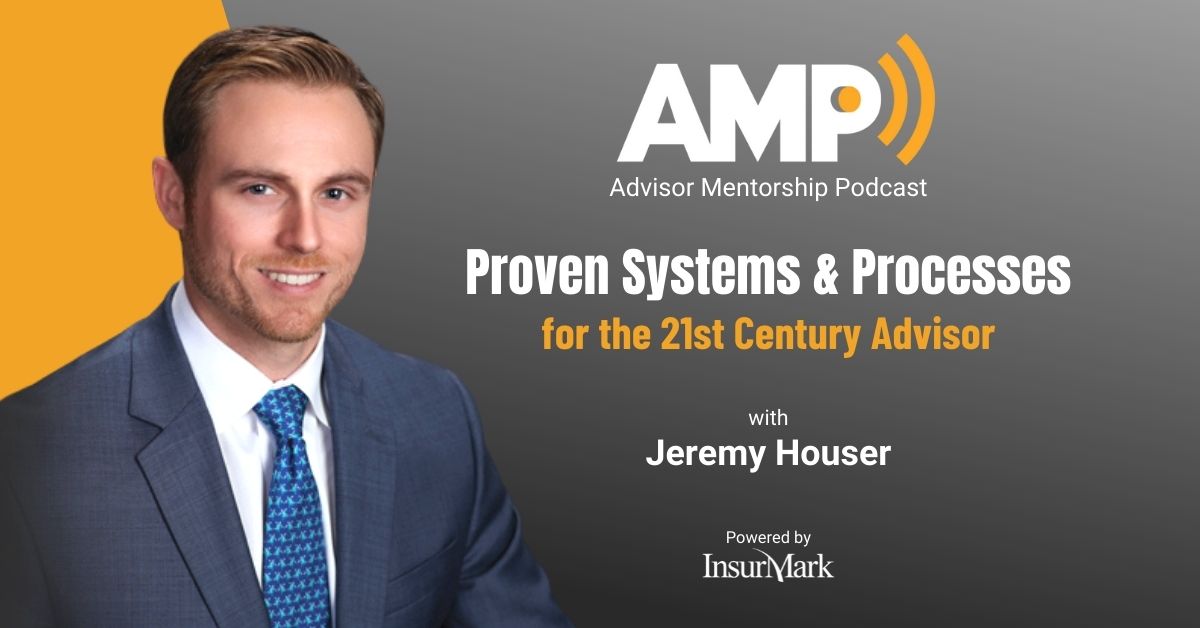 Systems Work, People Fail – A Deep Dive For Action (Ep. 13)
Success does not happen overnight, but having the systems, processes, confidence and drive can get you to your goal more quickly.
In this episode, Jeremy Houser discusses the true meaning of "Systems Work, People Fail" to highlight the true importance of using systems and processes to assist your driven mentality as an advisor. Learn about The Advisor Mentorship Program's massive impact on advisors across the country and how you can take action in this acceleration.
Jeremy discusses: 
What "Systems Work, People Fail" truly means

The three key components of an advisor that excel at InsurMark

How Jeremy's Advisor Mentorship Program leads advisors to efficiency and

efficacy

Important steps of analysis to ensure systems and processes are being optimized

And more
Connect With Jeremy Houser:
Podcast: Play in new window | Download | Embed